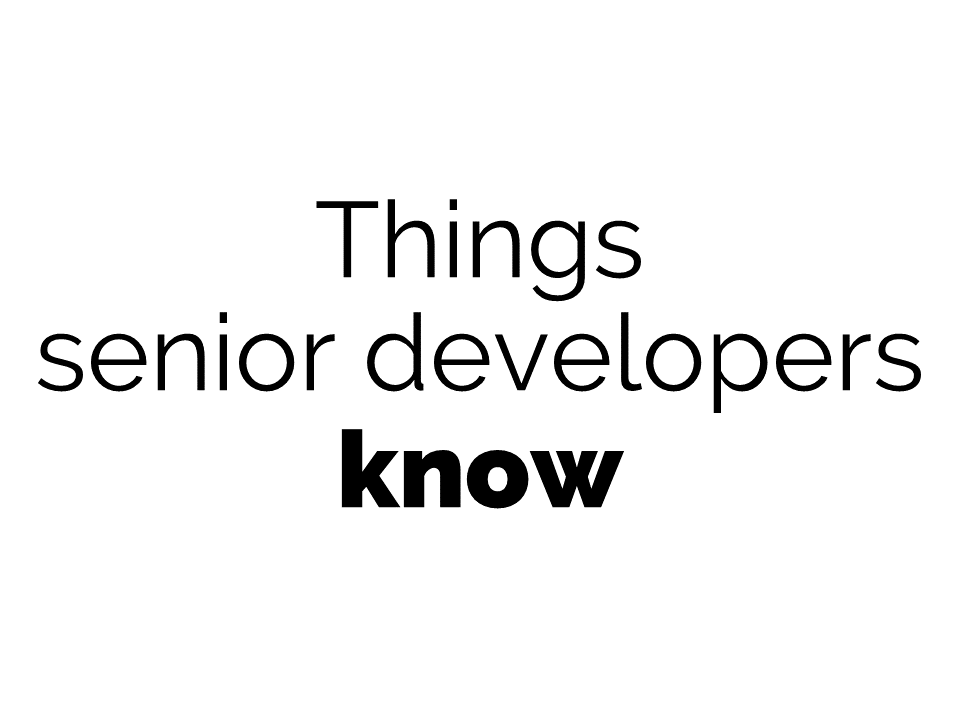 Senior developers aren't just juniors with more experience, there's a qualitative difference that stems from hard won experience. I interviewed some of the best developers I know and distilled this presentation out of the responses.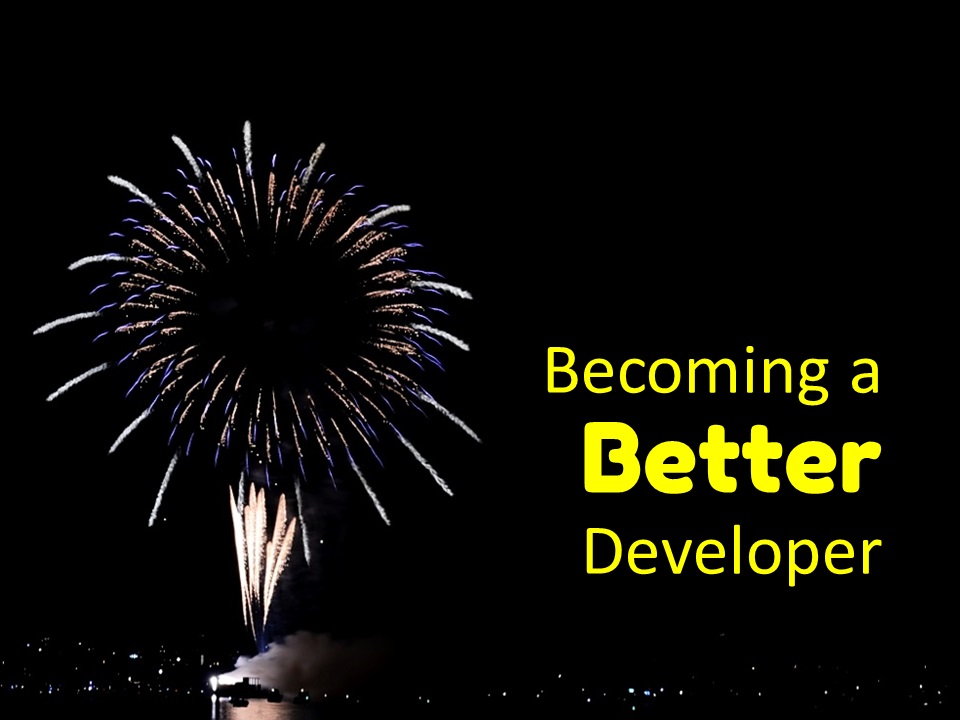 In this talk I pass on some of the things I've learnt about being a better developer. One of my most popular talks, I've given this to multiple audiences, including Ignite NZ 2016.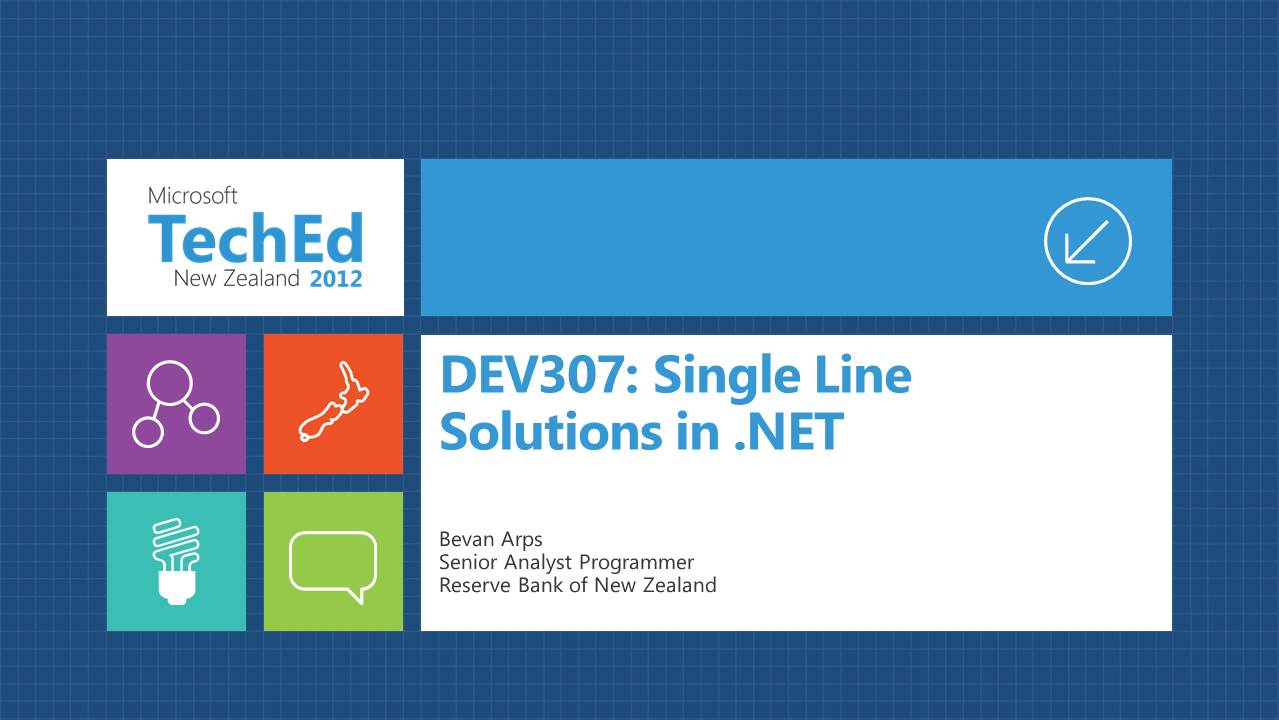 A presentation I delivered at Microsoft TechEd New Zealand 2012, Single line solutions in .NET has a focus on the little features of .NET, improvements added in each version of the framework to make our lives as developers easier.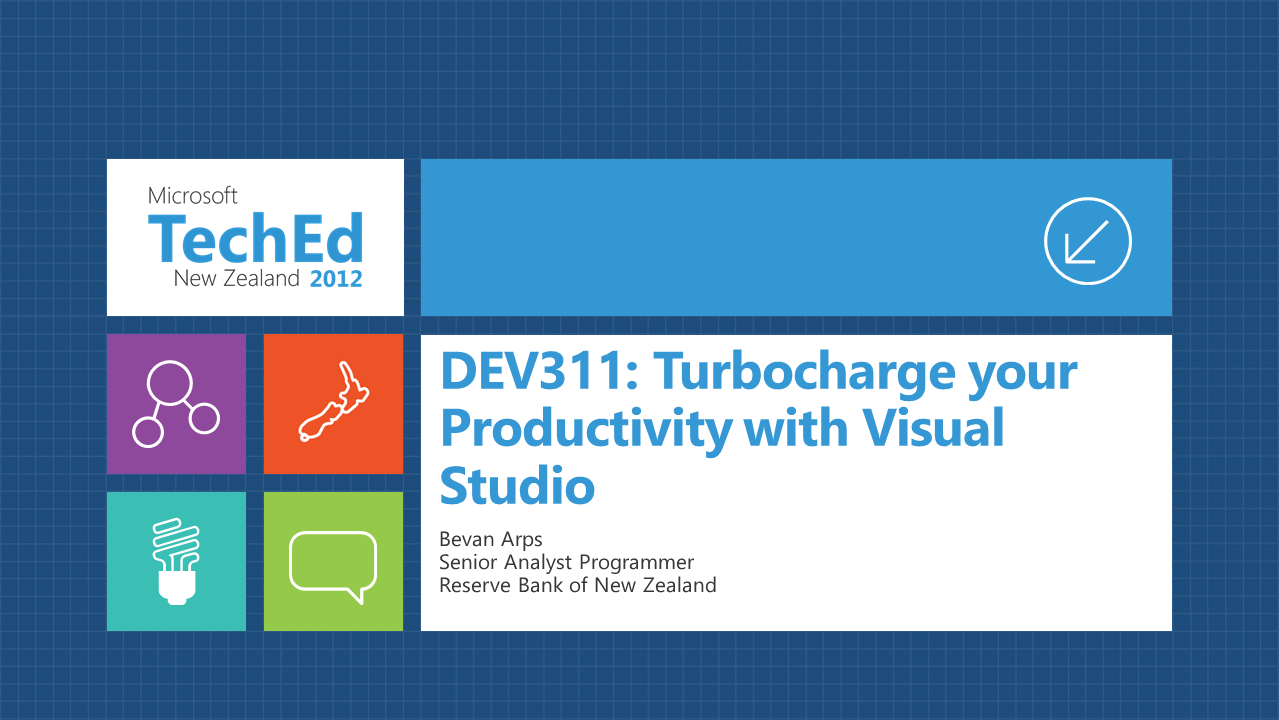 Visual Studio is much more than a mere syntax highlighting text editor. At Microsoft TechEd New Zealand 2012 I highlighted some of the ways it helps developers get the job done.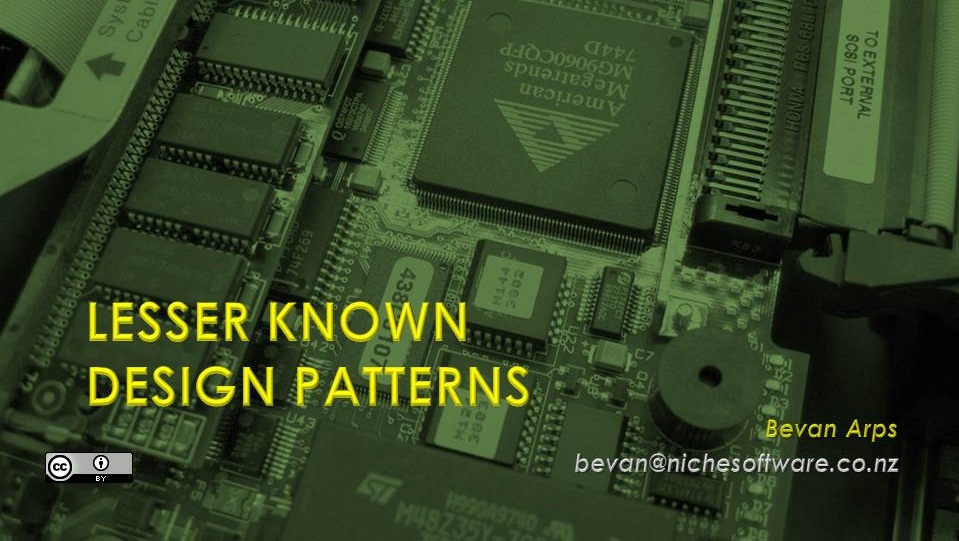 Introducing the audience to five design patterns often overlooked by those new to the use of design patterns, this presentation for TechEd 2011 was also delivered to both the Wellington and the Palmerston North .NET User groups.
.NET User Group Presentations
Since 2009 I have become a regular speaker on a variety of topics. The central theme that drives many of my presentations is that of Developer Maturity - increasing the value of delivered code, ethical conduct and so on. In addition regularly speaking at the Wellington .NET User Group, I have spoken at the Palmerston North .NET User Group, the Christchurch .NET User Group and at Code Camps in Christchurch, Auckland and Wellington.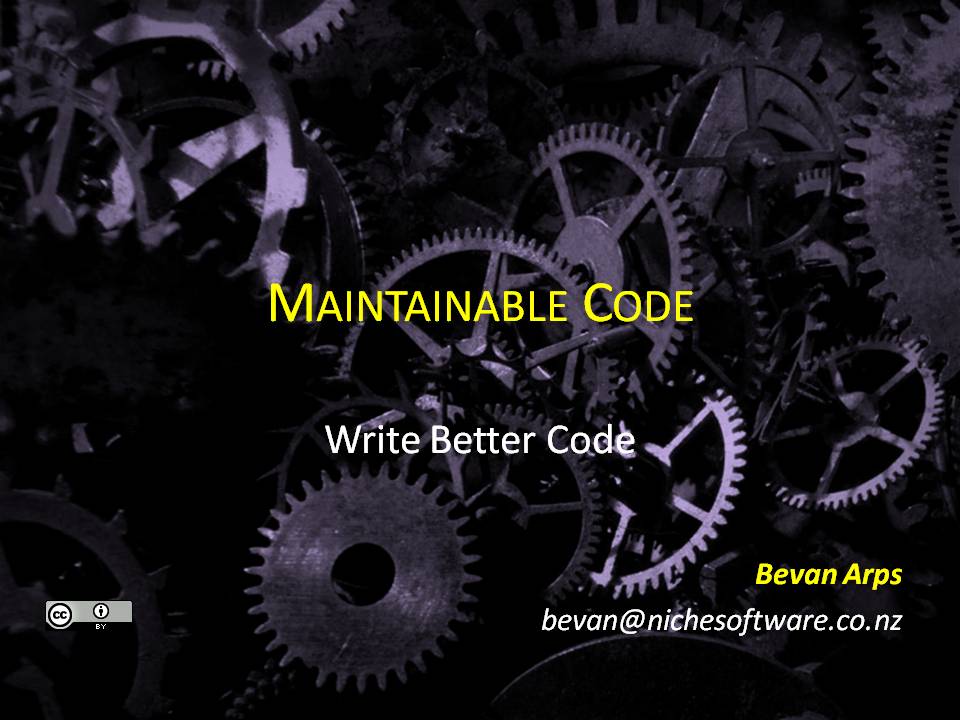 A presentation I delivered to the Wellington .NET Users Group Code Camp 2009, with the overall theme of how can we make our code easier to maintain.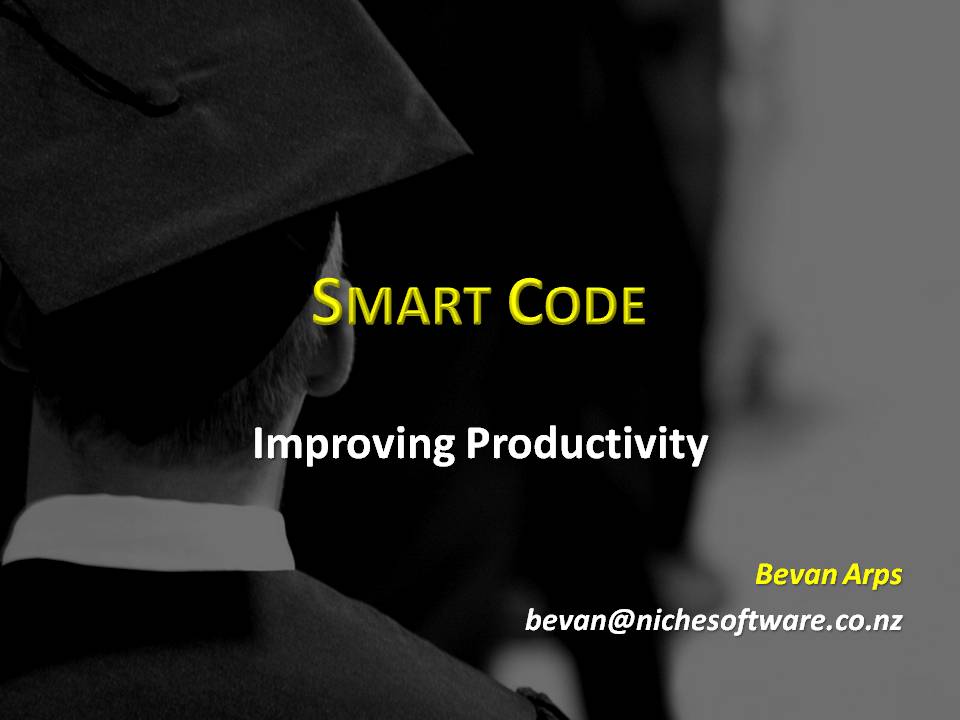 Smart Code is about writing code that is obviously correct - code that is faster to write and easier to read. While the presentation covers a number of different techniques, the key focus of the presentation is to work on writing code smarter, not harder.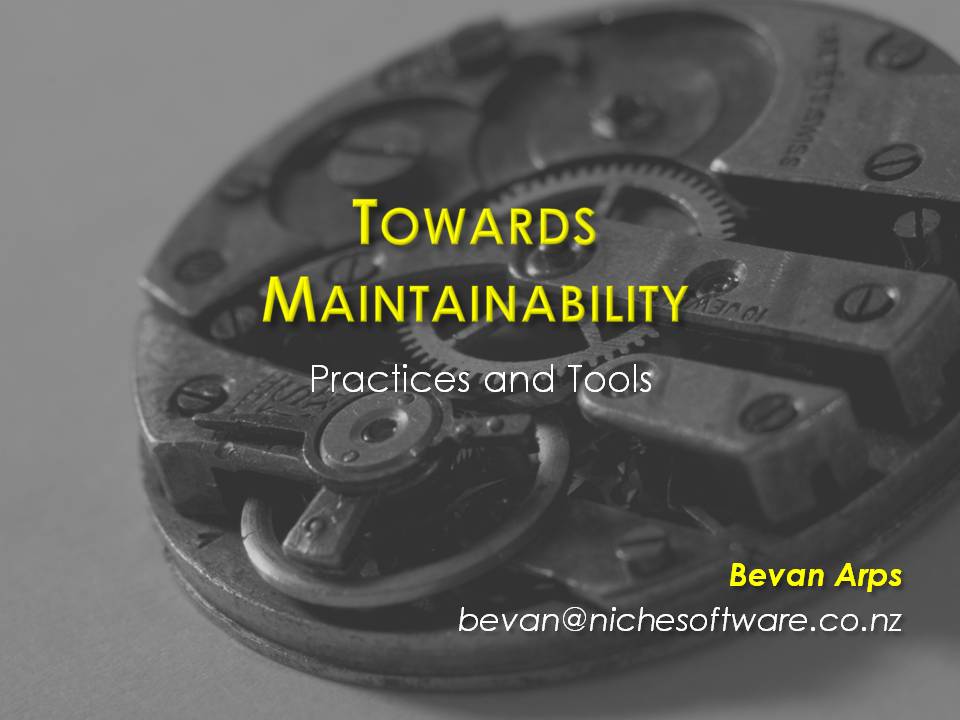 How can we make our code easier to maintain? This presentation explores this with a particular focus on tools and processes we can adopt to further this goal.
Other Audiences
On rare occasions, I've been asked to speak to other groups - sometimes recycling another presentation for a specific audience, sometimes doing something new.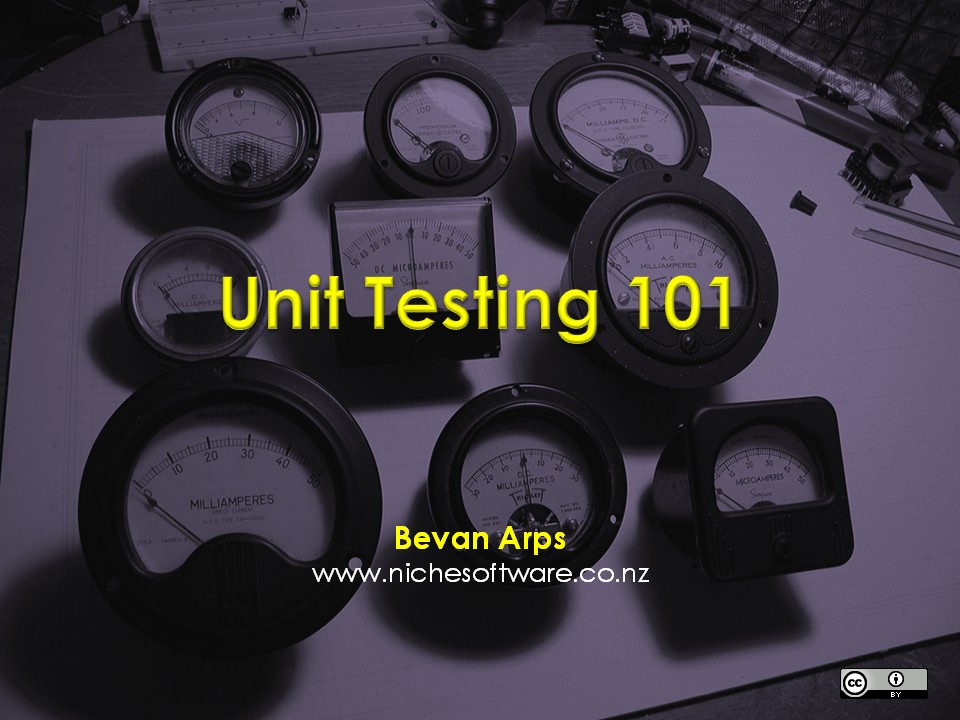 A beginners introduction to unit testing, based on Roy Oscherove's book Art of Unit Testing. Presented to both Software Quality New Zealand and to Statistics New Zealand.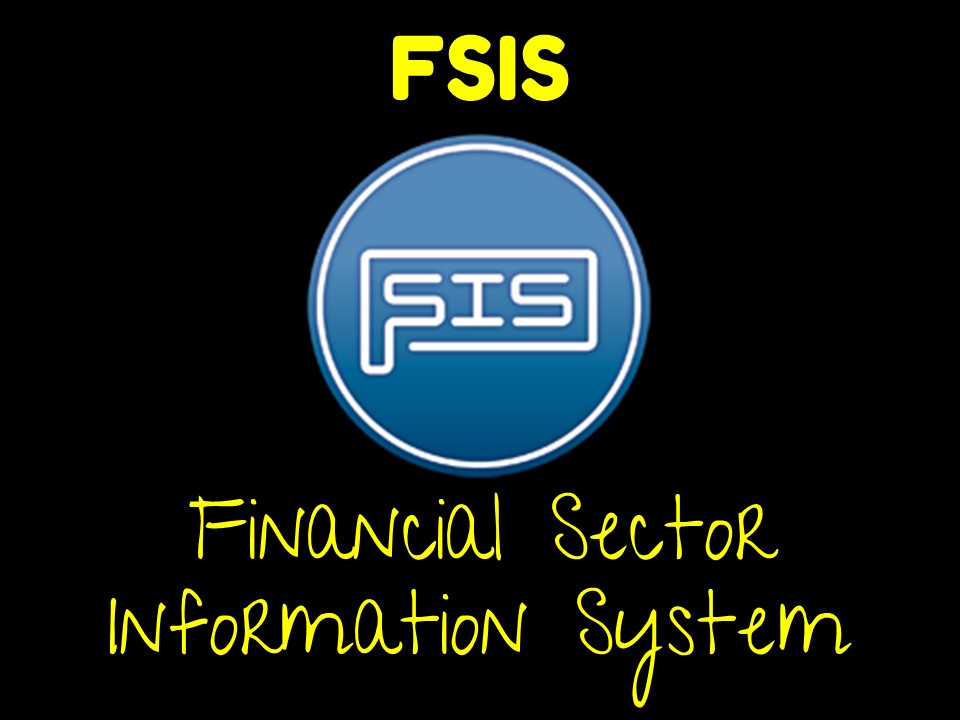 At the ITx conference, in October 2014, I spoke on the lessons learnt from the development of FSIS at the Reserve Bank of New Zealand.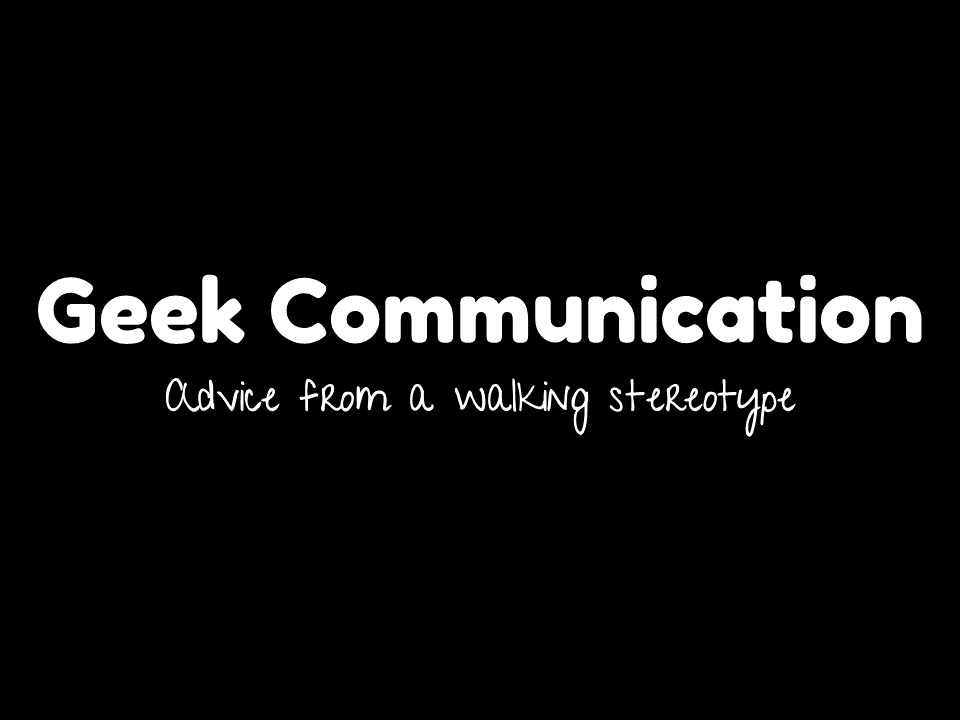 In June 2014, presenting to the first cohort of the Enspiral Devacademy talking about the nature of "geeks" and how to communicate effectively with them.