Now I'm all in favour of keeping your users informed - letting them know in advance of planned downtime is more than simple good manners, it's necessary.
So today when I came across an announcement on a prominent vendors website, I initially thought it was a good thing.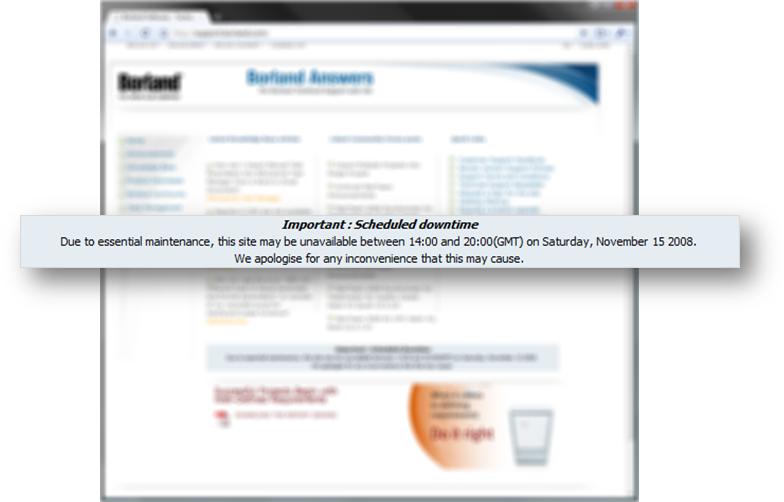 However … there's a problem with this announcement.
Do you see it?
Today is Wednesday, November 19 2008.
That's right, this announcement is for an outage planned for last weekend.
No matter whether the work occurred as planned or not, I suggest there's now no valid reason for that announcement to be visible.
Making this kind of simple mistake shows a lack of respect for your customers, wastes their time and squanders your hard earned reputation.
Most web content management systems support having an expiry date for a news item … the perfect thing for this situation.