Thursday, March 04 2010

smart-code
We all know that catching Exception is a bad idea - for all sorts of reasons.

Tuesday, March 09 2010

tips
Following The Good Samaritan Principle, here's a tip for people using PowerBuilder against a SQL Server back end with single-sign-on.

Saturday, March 27 2010

nantgraph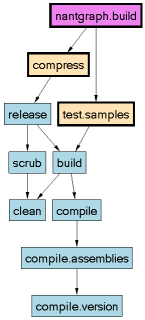 The original NAntGraph, released in December 2008, is now superseded by NAntGraph2, a complete rewrite that leverages a different graphing library, GraphViz.
---