I have a draft post explaining the Single Responsibility Principle that I've been working on for the last couple of months. I've just never been able to find a simple way to explain it that's not open to misinterpretation.
I'm going to have to junk that post completely, because it's now obsolete.
Check out this explanation, put together by Brent Brown and posted by Jarod Ferguson: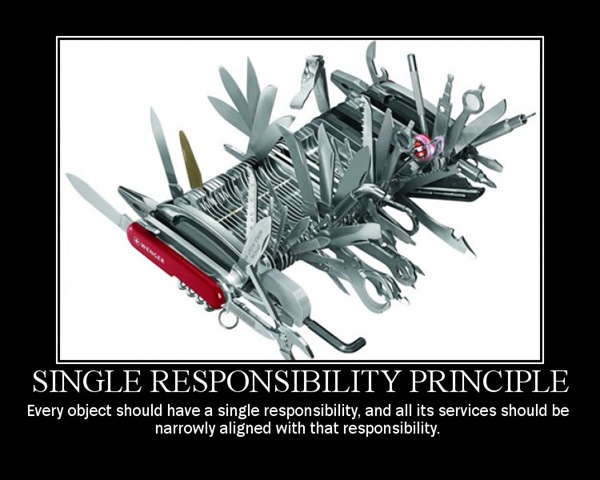 Brilliant!